Scars Coaster/Trinket Dish Mold
Please Read the Full Description of this Listing
Regular price
Sale price
$20.00 USD
Unit price
per
Sale
Sold out
This mold can be used to make coasters and/or small ring/trinket dish/trays. 
Images show the mold as well as an example of the finished product. The design is laser engraved into the blank so that it is transferred perfectly to each and every resin piece.
Please note that dependent on the method and colors used in this mold, it may be necessary to hand paint or fill in the design for maximum visibility. The method used in the finished product shown below is mica brushing with black tinted epoxy. It was not necessary with this method and color combination to paint he design after demolding.
INFORMATION ON ITEMS:

- Each mold is made at the time of purchase.
- Your order will be shipped wrapped with clear cellophane for protection from dust and debris
- Each Mold will produce a finished coaster Approximately 4" in diameter
- Surface of finished coaster will be Approximately 1/4" thick with a lip around the outer edge. This lip has an overall thickness of 1/2" setting 1/4" higher than the base
- Mold has Approximately 1/4" silicone thickness on the bottom and around the entire outer edge for maximum sturdiness and durability
- Every mold is hand poured and trimmed.
- Minor imperfections in mold that will NOT affect finished products may occur
- Finished coaster or acrylic blank is not included in this listing
- Each mold is cast using acrylic forms. As a result, dependent on material used in the mold, a line may be visible around the outer lip of this coaster (line shown in listing image of minished coaster)
-
Turnaround time is 2-3 weeks

ATTENTION!!! Do not use torch or heat on mold or epoxy within the mold as this can permanently damage the mold and or fuse the mold to the epoxy. It is recommended to us alcohol to pop bubbles as needed instead

USAGE PERMISSIONS AND LIMITATIONS:

- Purchase of this listing INCLUDES express permission to use
this
mold to create your own FINISHED PRODUCT for Personal OR Business use.
- Purchase of these blanks does NOT permit recreation or recasting of this mold or any items made with this mold
- Purchase of this listing does NOT permit the casting and subsequent resell of those castings as blanks
- Digital Design is NOT the properly or original creation of Silly M Designs LLC bur proper licensing HAS been purchased permitting the creation and sell of silicone molds
Share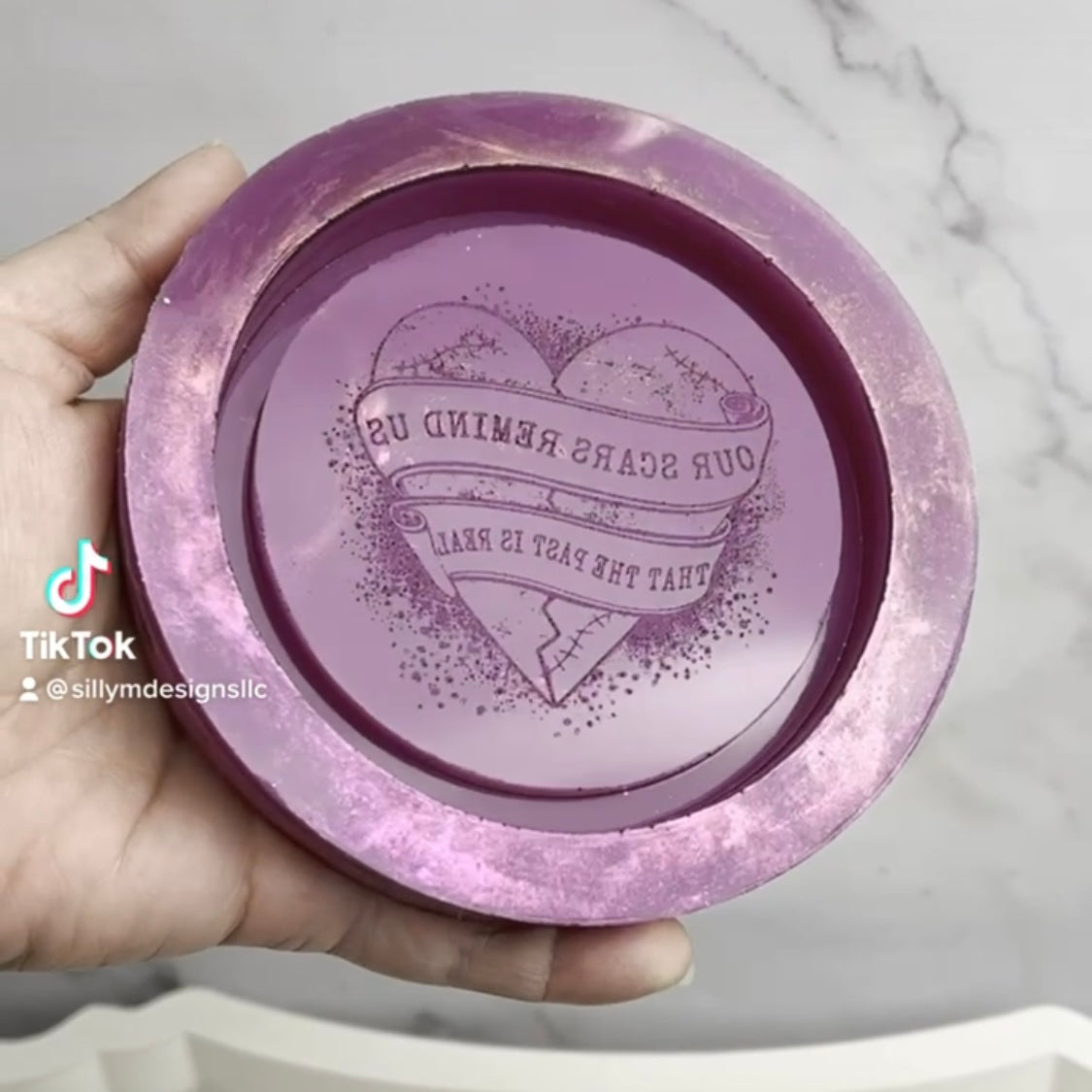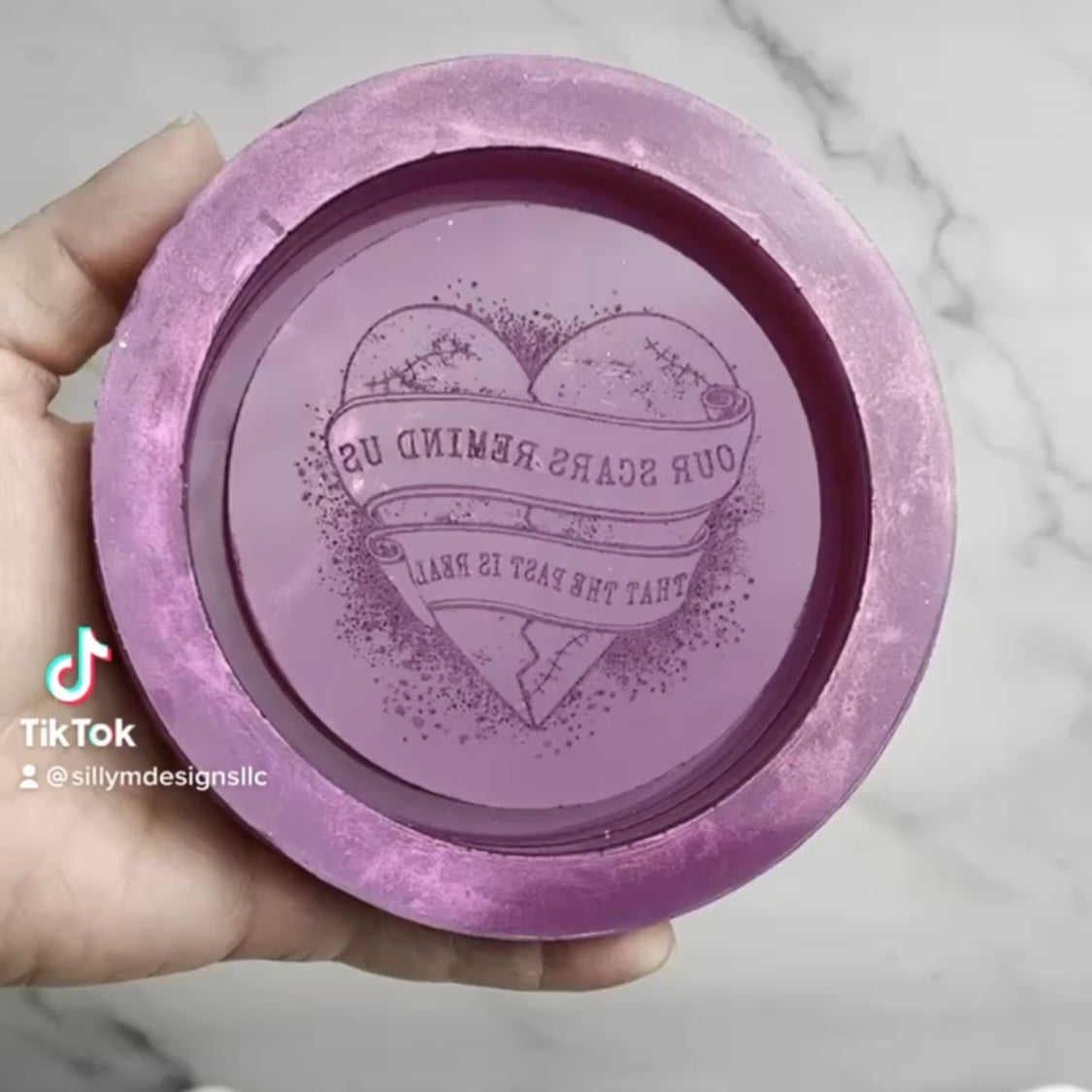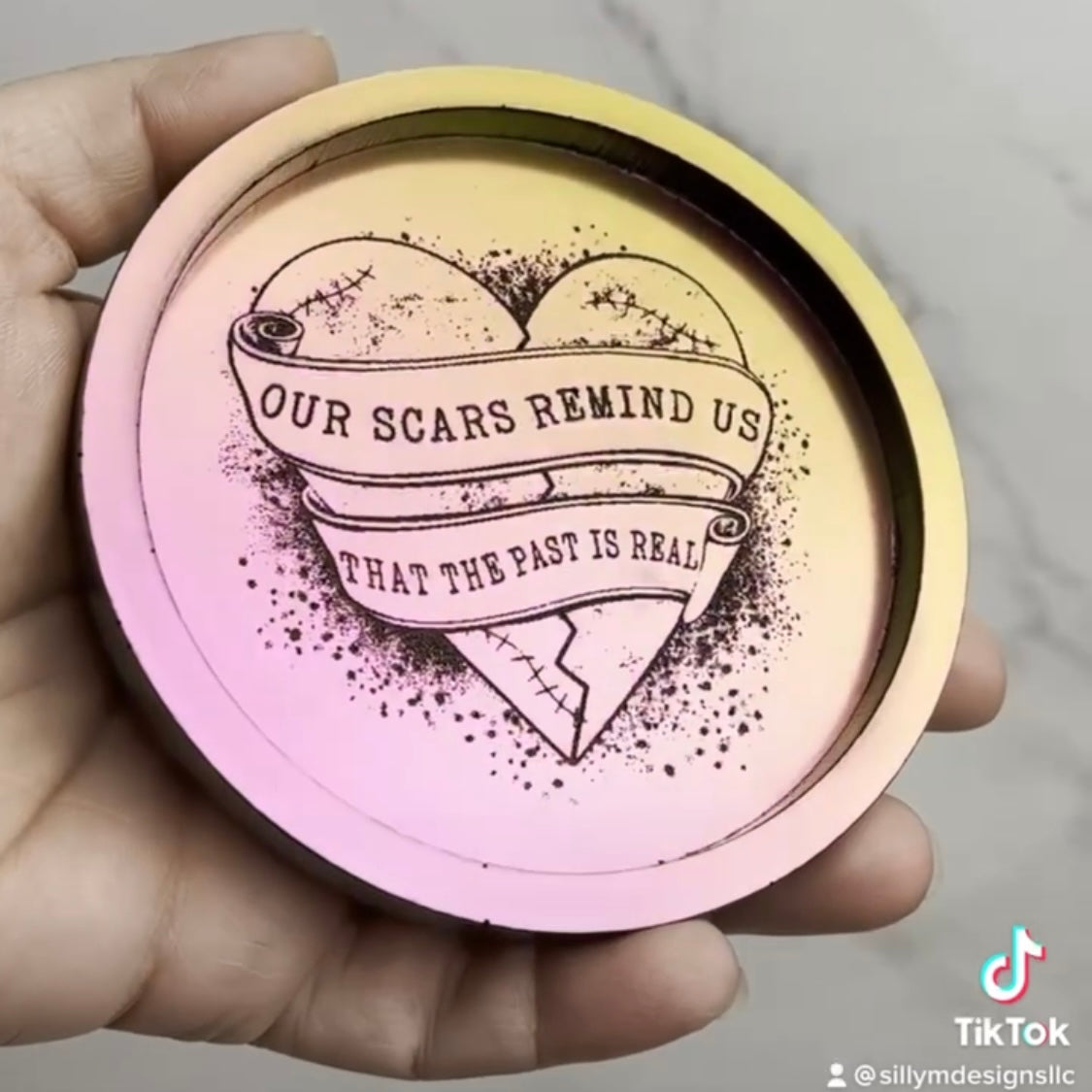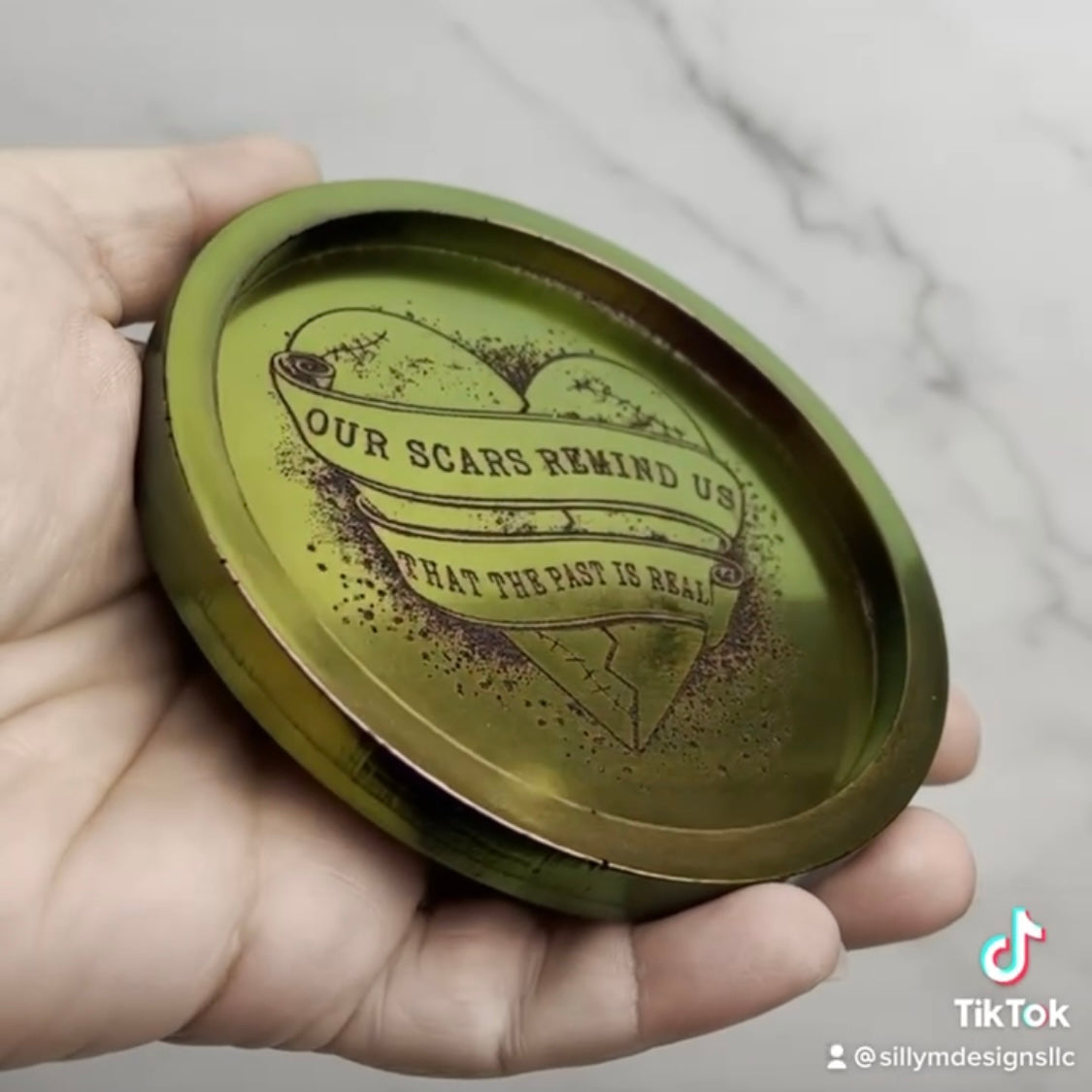 Item Out of Stock?
If an item you are seeing is out of stock, or if you love a tumbler design but would prefer it on a style you don't see available, feel free to reach out and we can discuss what custom options may be available to you.
Custom Tumbler Request
Contact Us To Design Your Own Tumbler